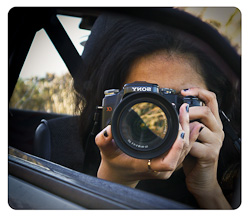 Unfortunately due to lack of entries the Isle of Wight Young Photographer of the Year My Life, My Island competition has been cancelled!
The main aim of the Young Photographer of the Year competition was to encourage those under 16 yrs to get out and about on the Island so that we could showcase just what the Isle of Wight has to offer.  Unfortunately although we received over 30 registrations from those under 16 yrs the majority did not submit their entries into the specific My Life, My Island Category. 
Thank you to those who participated, but sadly there can be no prize award, as it would be unfair to award any prestigious title based on so few entries.
However, we intend to ask the Judges if they will choose three  of the best images currently contained in the My Life, My Island Gallery, and  they will be exhibited in the IWPOY Wall of Fame along with the main IWPOY shortlisted entries at the Quay Arts in March 2011.
It is disappointing not enough entries were submitted in the youth section of the IWPOY photography competition. Despite this we are happy to have tried and hopefully will re-launch Young IWPOY again in 2011.