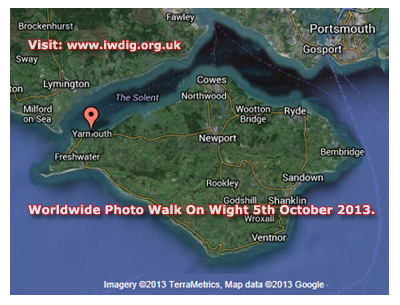 Calling all Isle of Wight Photographers, would you like to join over 20,500 photographers for FREE on 5th October for the 3rd annual worldwide photo walk on the Isle of Wight?
Photography enthusiasts with any form of imaging equipment be it point and shoot, compact, DSLR or mobile phone are invited to have some photographic fun around the Town and surrounding area of Yarmouth, Isle of Wight.
This photographic adventure forms part of Scott Kelby's 6th annual worldwide photo walk and there are many great prizes up for grabs.
In order to take part you must sign up before the 5th of October. To join this photo walk click on green box via this link
More details to follow soon…