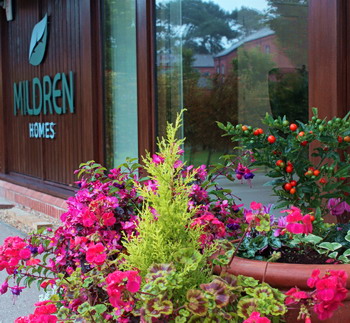 Open invitation to the IWPOY Exhibition Launch at Mildren Homes Gatcombe Manor.
We are very pleased to be able to announce the second IWPOY exhibition for 2016 and we would like to take this opportunity to invite everyone to the launch on Saturday 14th May 2016, Gatcombe Manor open event between 3 to 6pm hosted by the competition's main sponsor Mildren Homes.
If you would like to come along, at any time during the afternoon, we will be very pleased to see you and you will have the opportunity to view the exhibition gallery including the winners and all 30 of the shortlisted entries.
The Isle of Wight Photographer of the Year competition and exhibitions organised by the Isle of Wight Digital Imaging Group provides Island photographers the opportunity to demonstrate their creativity and talent behind the lens. The theme, 'It's all in the frame', was chosen to give entrants the freedom to submit images taken during 2015 that had 'impact', whether landscape, seascape, action, people, macros or any other subject.
We were extremely lucky to have had the competition judged by Frank Doorhof, international Dutch photographer and educator and David Betts, one of the Island's foremost photographers. With a special thanks going to The Flash Centre for supplying the top three prizes including an Elinchom lighting kit for the overall winner, Dimbola Museum and Galleries for exhibition space and Mildren Homes as the competition's main sponsor.
The short-listed photographs have already been exhibited at Dimbola Museum and Galleries from January through to the beginning of April this year. We are now pleased to announce the launch of the second IWPOY exhibition for 2016 at Gatcombe Manor hosted by Mildren Homes, once again giving the public a chance to see the incredible standard of the competition entries.