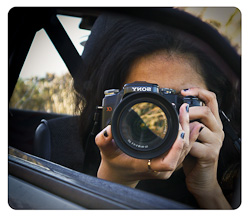 The 2010 IWPOY competition's themes, rules and details are due to be announced shortly and the organisers are very excited about the format for this the 5th IWPOY. New for the 2010 competition: The Isle of Wight Young Photographer of the Year category will run alongside the main Isle of Wight Photographer of the Year competition, bridging the gap and encouraging up-and-coming photographers aged 16 yrs and under to enter and demonstrate their photographic skills.
Over the last year we have received a great deal of interest from schools and young person's organisations and so we thought it approriate to introduce this new category for 2010.
The IWPOY is the Island's biggest photography competition and as always free to enter. Its organisers already have a wealth of experience in running photography competitions as they have been doing so since 2005.  The first being a national competition, closely followed by an international competition and then eventually settling at home with the Isle of Wight Photographer of the Year launching in 2006.
The competition is sponsored as always by the Isle of Wight Digital Imaging Group with help in kind from the main organising body. You can find out more about the IWDIG here. The IWPOY is pleased to work in association with our regular sponsors including; Essential Signs & Print, Island Photo Centre, Isle of Wight Quay Arts, Dimbola Lodge Photographic Museum and Island Pulse Media – You can find out more about the sponsors by following the links in the right-hand column of this main page.
We will be announcing further new and exciting changes to the 2010 IWPOY soon so keep checking back, let's make 2010 special and of course we are really looking forward to seeing your images once the IWPOY 2010 is underway.
Above image copyright Mike Cooper – All Rights Reserved