Good News! following an extended 'Gap Year', we are delighted to announce that the Isle of Wight Photographer of the Year Competition & Awards (IWPOY) returns in January 2013.

The IWPOY competition and awards initiated in 2006, and provides an opportunity for all photographers across the Isle of Wight to communicate and share their skills with other Island photographers.
As  previous entrants already know, the IWPOY is open to all Isle of Wight resident photographers (amateur or professional) ONLY.   We will be bringing new and challenging themes, registrations now open click here…
New Rules, Terms & Conditions  of IWPOY 2013 will be announced in January.
As they say watch this space…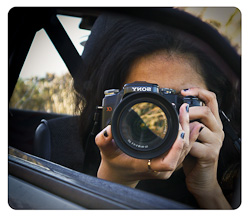 With so many exciting photography projects taking place the Isle of Wight Photographer of the Year Competition and Awards (IWPOY) organisers the Isle of Wight Digital Imaging Group have decided to take a gap year.
The annual IWPOY is something everyone can get involved in and we sincerely thank all those who have supported us over the last 6 years and got involved.   We have rescheduled the IWPOY for 2012 which will ensure a fresh new approach in the Olympic Year. As they say watch this space…
Just a quick note to let everyone know that the Isle of Wight Photographer of the Year (IWPOY) Exhibition at the Quay Arts will be closing on May 23rd.
Once again to see so many Island Photographers in the frame together all in one place was fantastic. (more…)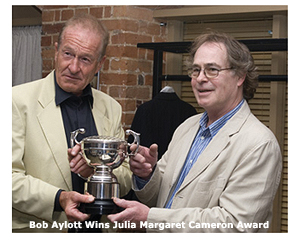 Bob Aylott is this year's recipient of the Julia Margaret Cameron Award Trophy.
The Silver Trophy provided by Dimbola, is presented each year to the person who the IWPOY recognises as having made a great contribution to photography and photographers on the Isle of Wight.
Bob Aylott has done a great deal in support of island photographers over the years. As freelance photographer and former Amateur Photographer Magazine (AP) features editor Bob, regularly focused on Island Photographers, such as last years IWPOY winner David Vennings and local photographers Ian Pratt and Gary Early to name but a few. (more…)
Over 100 people packed into the Cafe for the Isle of Wight Photographer of the Year Awards at the Quay Arts.
We were very grateful to Isle of Wight Council Chairman Cllr Ian Stephens (pictured)  for presenting the Awards, although admitting he knew very little about photography and that his own attempts in snapping away left a lot to be desired, he really appreciated the invite. 
We were humbled when Cllr Stephens congratulated the efforts of the IWPOY and IWDIG ethos in bringing photography to a mass audience on the Island.  Anyone who is able to succesfully focus community attention and sustain interest in any subject 50 weeks a year is to be applauded.